You know that post-massage feeling. Your mind is clear, and your body is relaxed. An occasional massage leaves you feeling great, but regular massage, can do so much more. The work your therapist does in each session builds on itself, helping your body maintain its relaxed state and your muscles to remain loose even during times of physical and mental stress.
NOTE: The treatments listed below are all offered by Registered Massage Therapists and are eligible for coverage under third-party insurance plans.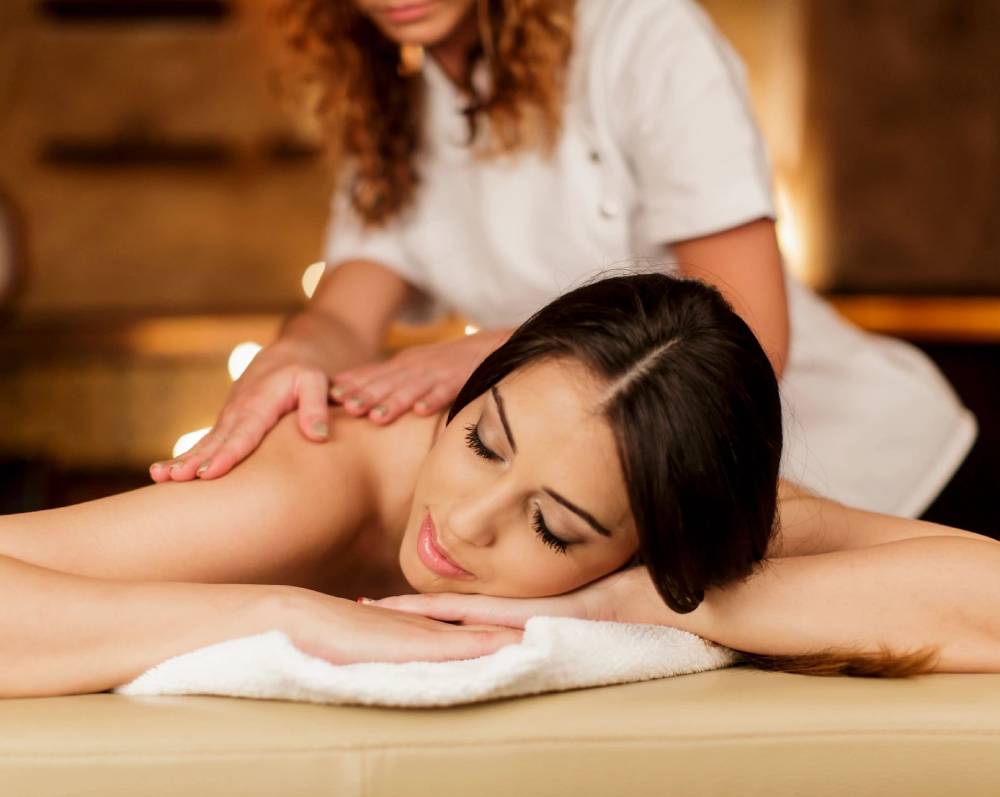 30 min $60
45 min $75
60 min $90
90 min $125
Treatment is focused on working with specific issues and injuries to alleviate pain, improve movement, and correct structural imbalances to help heal the body and feel and move better. More than one treatment may be required to reach your goal.
30 min $60
45 min $75
60 min $90
90 min $125
Treatment is lighter and more gentle. The focus is to create stress release that allows the nervous system to cause the brain to release endorphins, the body's natural painkillers, giving you that "relaxed and massage goofy" feeling of peace and well-being.
30 min $60
45 min $75
60 min $90
90 min $125
Treatment is focused on releasing discomfort due to pregnancy and your changing body. It alleviates cramps and spasms in legs, hips, lower back, rib cage, and neck areas improving blood and lymph circulation, which can help reduce swelling.
Post Natal massage can help alleviate aches and pains, help balance postpartum hormones and assist in correcting posture as you adapt to caring for your newborn.
30 min $60
45 min $75
60 min $90
90 min $125
Treatment is focused on releasing the connective tissues of the body. Restrictions in this tissue can create pain, reduce the range of motion, decrease circulation and cause nerve impingements. Gentle, sustained pressure is used to release adhesions and improve tissue mobility and underlying structures. This work is often done without oils for the therapist to feel the tissue release and return to proper alignment accurately.
30 min $60
45 min $75
60 min $90
90 min $125
Treatment is a gentle and safe complementary alternative to joint manipulation. Joint mobilizations are performed when a bone or individual vertebrae are moved to release painful tension, stiffness, chronic pain and improve the range of motion. Joint play techniques are applied rhythmically and slowly to allow the connective tissue around the joint to respond. Joint health is also promoted through these techniques.
30 min $60
45 min $75
60 min $90
90 min $125
Treatment is a form of bodywork geared toward participants in athletics. It is used to help prevent injuries, prepare the body for athletic activity and maintain it in optimal condition during training. This therapy is also used to help recover from workouts and injuries.
(is only available in one-hour time slots)
60 Min $90
Treatment is offered in one-hour sessions and is a gentle hands-on approach that detects and corrects restrictions in the craniosacral system (this system includes the membranes and cerebrospinal fluid surrounding the brain and spinal cord). Imbalances in this system can cause problems in your motor, sensory and neurological areas and can affect the health of your spinal cord and neurological tissue. You may seek craniosacral therapy for a gentle approach to help with chronic pain, visual impairments, learning disabilities, motor impairments, and many other health challenges.
90 min $155
Add hot stones $30
Hot stone massage does require to be booked 24 hours prior to the appointment. Whether you are adding hot stones to a one hour massage or booking a 90 minute hot stone massage, the stones are used to enhance treatment, stones can be used for deep tissue/therapeutic or as relaxation massage.  It is an intense thermal therapy treatment that will increase circulation, relax the entire body and help soothe the nervous system. Treatment is ideal for detoxification and stress reduction. 
Please specify if you are wanting a 90 minute hot stone treatment or if you are wanting to add stones to a regular therapeutic massage.
30 min $60
45 min $75
60 min $90
90 min $125
Graston Technique is an evidence-based method of instrument-assisted soft tissue mobilization. It involves the use of special, stainless-steel instruments to deliver an enhanced means of manual therapy. When combined with the appropriate therapeutic exercise, Graston Technique aids in the restoration of pain-free movement and function. It can be used to alleviate a variety of conditions, including:
Neck pain, shoulder pain, Golfer's elbow, Tennis elbow, Back pain, Carpal Tunnel Syndrome, Knee pain, Fibromyalgia, Tendinitis, Plantar Fasciitis, Scar tissue adhesions, Shin splints.
30 min $60
45 min $75
60 min $90
90 min $125
A buildup of scar tissue causes restriction that increases pain, decrease range of motion, and can create compensations in physical structure and/or physiological function. Depending on the scar age and location different soft tissue techniques are used to increase blood flow, rising the temperature of muscles and tissues. A rise in temperature decreases tissue inelasticity of tissues decreasing restriction and allows the scar tissue to be broken down more easily. A decrease in restriction caused by scar tissue increases range of movement and relieves pain and can improve overall function of the body.
30 min $65
45 min $80
60 min $95
90 min $130
Manual Lymphatic Drainage(MLD, also called Lymphatic Drainage Therapy LTD), is a form of massage therapy that specifically targets the lymphatic system to correct imbalances and promote optimal function. The technique involves light pressure applied specifically in the direction of the lymph flow to stimulate increased lymphatic fluid movement throughout the whole body as well as specifically in areas of dysfunction.
There are many causes of body fluid stagnation, both chronic and temporary, which Lymphatic Drainage Therapy can treat. The most common of these are post-surgical swelling and chronic Lymphedema, but while the treatment of edema and fluid stagnation may be the most commonly known benefits of Lymphatic Drainage Therapy, there are many other benefits to LDT. These include assistance in detoxing and regenerating tissues compromised by burns, injuries and surgery; stimulation of the immune system; treatment of chronic inflammations such as sinitus and bronchitis; help with symptoms of chronic fatigue, fibromyalgia and chronic pain; and the promotion of deep relaxation for the treatment of insomnia, anxiety, and stress.
The highest ideal of cure is the speedy, gentle, and enduring restoration of health by the most trustworthy and least harmful way.
60 minutes $75 plus GST
Reiki (pronounced Ray-Key)
Rei: universal
Ki: Life force energy
Reiki is a spiritual healing practice that establishes balance and harmony by channeling and transferring pure positive energy with a hands-on technique. In this process, negative energy is removed, and proper energy flow is restored, leaving one feeling relaxed and enlightened! Reiki is a non-invasive, holistic, complementary therapy that can be used for all ages, conditions, and belief systems.
Practitioners: Celine Klassen
Phone/text: (204) 510-7339
30 minutes $45 plus GST
60 minutes $70 plus GST
Reflexology-Reflexology is a natural healing art based on the principles that reflexes or pressure points on the hands, feet, and ear are connected to every part, organ, and gland in the body. By applying pressure to these points using a palpitating technique, reflexology sends healing messages to the corresponding organ and promotes that organ to detoxify and function optimally. Reflexology relieves tension in sore, tired feet, improves circulation, reduces stress, improves all body functions, and immediately releases endorphins which switch one to their parasympathetic state. (Your rest and repair state). Reflexology is a complementary therapy practiced all over the world and is safe for all ages. (eligible for insurance coverage with plans including reflexology, contact your third party insurer and ask them about reflexology)
Practitioner: Celine Klassen
Phone/text: (204) 510-7339
Anxiety? Depression? Body image and self-esteem issues? Recent or past trauma? Whether you are looking for help to manage day to day stressors or address deep wounds created in childhood, Genny can help. She practices from trauma-informed, person-centered, feminist, and Health at Every Size (HAES) perspectives. EMDR, CBT, and mindfulness are the primary approaches she uses in therapy. 
Practitioner: Genny Heroux, MSW, RSW
Email: [email protected]
Phone/Text: (204) 955-9753
Website: https://roomtobreathe.ca/
Fee Schedule: Negotiable
Marriage & Family Therapy is working with a person in the context of their important relationships. Improving one's relationships can be done through individual therapy. Marriage & Family Therapists treat a wide range of concerns, including:
• Grief & Loss
• Stress Management
• Mental Health & Wellness
• Self-Esteem
• Emotional Eating
• Children & Teen Behavioral Concerns
• School Issues
Also Available: Assessments, Home StudiesWorkshops, Training, & Teaching
We Cannot Direct the Winds, But We Can Adjust our Sails.
Practitioner: Neta Friesen, B.S.W., R.S.W., M.M.F.T.
Email: [email protected]
Phone/Text: (204) 471-4463
Initial appointment $95 (60 minutes)
Follow up appointments $75 (will be based on treatment plan)
Traditional Chinese medicine (TCM) is one of the oldest systems of medicine. It is more than 3,500 years older than traditional Western medicine, which came to exist much more recently, for example with the formation of the American Medical Association in 1847.
Acupuncture began with the discovery that stimulating specific areas of the skin affected the physiologic functioning of the body, and it has evolved into a scientific system of healing that restores and maintains health.
Acupuncture is the practice of inserting and manipulating needles into the superficial skin, subcutaneous tissue, and muscles of the body at particular acupuncture points. In TCM, there are as many as 2,000 acupuncture points on the human body, which are connected by 12 main meridians.8 These meridians conduct Qi between the surface of the body and its internal organs. Acupuncture is believed to keep the balance between Yin (associated with the parasympathetic nervous system) and the Yang (associated with the sympathetic nervous system). This allows for the normal flow of Qi associated with neural transmission throughout the body and restores health to the mind and body.
Our acupuncturist Maggie also offers fire cupping, Guasha (scrapping) and acupressure.
Adjuncts to
add to your massage:
Acupuncture
Acupuncture initiates the release of endorphins, "natures painkillers," and it kick-starts the anti-inflammatory response, thus making it an excellent therapeutic choice for dealing with acute pain and muscle spasms. Acupuncture treatments are geared more towards assisting in massage by working on the symptoms of a specific complaint. Our therapist is not trained in working with broader, more systemic issues such as immune system dysfunctions, fertility issues but is happy to refer you to therapists outside of our clinic who can work with those types of issues.
Cupping
It is a "negative-pressure" technique that administers tissue release in the opposite manner of massage. Works wonderfully for especially painful areas that aren't ready to receive massage, helps bring circulation and healing to deep tissues in the body, and helps stimulate the body's healing ability. ($5 will be added to your massage treatment for cupping and will be accepted under insurance)
Infrared Sauna
Try a 15-minute infrared sauna treatment before therapeutic/deep tissue work to help prep your muscles for a more intense treatment, or use those 15 minutes to clear your head from your hectic day and get ready for your appointment. (sauna treatment is free when booked before a massage, must be pre-booked to allow sauna to heat up)